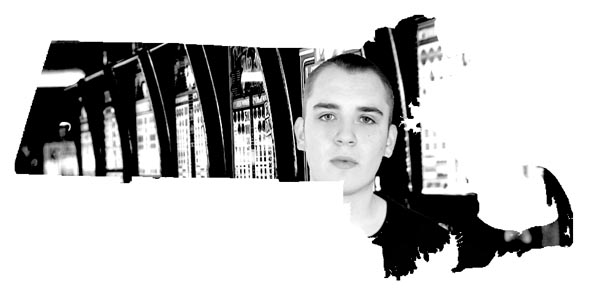 Young people today are the first generation to grow up with video games, computers and in an environment in which some form of gambling has been legal their entire life. They are particularly vulnerable to its lure. Public officials should not minimize this.
According to the Massachusetts Council on Compulsive Gambling, "Teenagers have a problem gambling rate of 10%-17%, a rate 2 to 3 times higher than the general population."
A University of Delaware study found that almost one-third of 8th and 11th graders in that casino state had gambled in the past year. Those Delaware teens gambling over the past month were two to three times more likely than non-gambling peers to smoke, binge drink, steal, or use illegal drugs. Student test scores drop. High school drop out rates increase.
The Illinois Institute for Addiction Recovery reports 80% of those between the ages of 12 and 17 say they have gambled in the last 12 months and 35% report they gamble at least once a week.
Robert Goodman, in The Luck Business (1996), reported evidence that gambling is the fastest growing teenage addiction, with the rate of pathological gambling twice that of adults.
A McGill University review of the literature (Youth Gambling Problems-2005-on line) cites research revealing adolescent problem gambling leads to delinquency, alcohol use, criminal behavior, depression and suicide. They confirm that 4% to 8% of adolescents (compared to 1% to 3% for adults) have very serious gambling problems, while another 10 to 15% are at risk. These statistics are alarming.
Problem gambling has become legitimized, destigmatized and is socially invisible. Gambling addiction, unlike smoking and alcohol use, is promoted by government. Increases in gambling opportunities, will double the number of problem gamblers, according to a study done by the NGISC.
Public officials unwittingly accept the distorted message that the economics of gambling will support educational funding. In most states, legislators reduced educational allotments from the general fund by about the same amount raised through gambling revenues. Gambling ultimately destabilizes the economy. (Kindt, p. 135 and 43)
The school's greatest problem with the "casino culture" is a conflict in thinking, behaving and values. Schools are expected to foster student attitudes that are not about luck, materialism, winning and instant gratification but about equal opportunity, doing the best you can (win, lose or draw), sharing, hard work, financial responsibility and long term thinking. Maladaptive behaviors, as well as adaptive behaviors, are learned from family, friends, school teachers and the cultural values of the environment. Youth learn to gamble in the same ways they learn to smoke, to drink, to over eat or to acquire any other self defeating behavior.
There is no means to confine the impact of legalized gambling to adults. A Rutgers University study found that teens are twice as likely to be heavy gamblers if their parents gamble (Table 2.14). Teens are one-third more likely become pathological level 3 gamblers if their parents gamble (Table 3.5).
Availability of Gambling Venues
Although youth are legally forbidden to gamble at casinos or on slot machines, it is well documented they try and do at times succeed. Each month approximately 29,000 underage individuals are stopped at the door or caught on the floors of Atlantic City casinos. The Responsible Gambling Manager at one of Australia's largest casinos disclosed that for each month he represented the casino, approximately 700 underage individuals were discovered gambling within the casino. For those youth who are successful in casino gambling, there is evidence to suggest they are at much greater risk for developing or manifesting a gambling problem.
Astudy by Platz, Knapp and Crossman titled Gambling by Underage College Students demonstrated that for students residing in an environment affording opportunities to gamble, age is no impediment. The study revealed that:
59.8% of 18 year olds,
72.8% of 19 year olds, and
86.1% of 20 year olds
admitted to gambling in a casino because a casino was readily available.
College students who become problem gamblers will spend money they don't have, max out their credit cards, steal money or credit cards from others, resort to other crimes to pay off their gambling losses, lie, borrow and steal from family and friends, do poorly in school, lose jobs and scholarships, and eventually become depressed and suicidal.
There is a growing recognition that easy accessibility to gambling venues leads to increased gambling. Historically, in North America, one had to travel to Nevada or Atlantic City to gamble. Today virtually all States and Provinces run a lottery, with many having casinos. Within Canada, 8 Provinces operate 38,652 legal, government owned Video Lottery Terminals, generating annual revenues over $2.64 billion. These machines, generally relegated to establishments serving alcohol or racetracks, appear almost everywhere with establishments often advertising themselves as Mini Casinos. Their availability in low-income areas and near schools remains highly problematic. Given that there is a financial incentive to have patrons play these machines with very little, if any, enforcement of underage playing, there is little adherence to current legislative statutes.
Penalties Associated with Underage Gambling
The Gambling and Alcohol industries both face the problem of having to market to a demographic which includes those who are legally prohibited from participating. And just as underage college students manage to find ways to get hold of alcohol, they will find a way to get into casinos. In fact, it's already happening and causing a regulatory problem for the gaming industry. Here are two recent stories that made it to the news.
Borgata Hotel Casino & Spa faces $17,000 in fines after allowing two New Jersey teenagers to gamble and drink at the casino in separate incidents last year.
In one case, a 19-year-old male managed to gamble for four hours at nearly 30 slot machines on Aug. 28 before he was removed from the casino floor by State Police, according to the complaint filed by the New Jersey Division of Gaming Enforcement.
A security officer approached the teen for identification twice but allowed him to remain on the floor. In one instance, the teen said he lost his wallet with his identification. Later, he told the same officer he went to a lost and found about his wallet and said the staff at lost and found told him he could continue gambling.
In a separate incident on May 20, a 19-year-old female was admitted to the MurMur nightclub after showing her sister's identification. She left the club nearly two hours later at 4:45 a.m. and eventually stopped at a blackjack table where she was served two alcoholic beverages by a cocktail server who did not ask for identification, documents state.
Security approached the teen, who admitted she was underage.
An Atlantic City casino will pay $17,500 for letting two teenagers drink so much one night last summer that an ambulance had to be called for one of them. The state Gaming Enforcement Division imposed the fine on Bally's Atlantic City on Jan. 23rd. The decision was made public on Monday. Bally's did not respond to a request for comment, but the division noted both sides had agreed to the penalty under a settlement. Officials say the casino served a 17-year-old and an 18-year-old three alcoholic beverages without asking for identification on Aug. 21. Within an hour, a casino security found the 17-year-old visibly intoxicated on the casino floor, and called an ambulance. The minimum age for drinking - and gambling - in New Jersey is 21.
How Proximity to a Gambling Facilty Impacts Youth
A report published in May 2013 for the town of Plainville, Massachusetts approximated that a slots parlor in that town would result in 37 additional Plainville children living in a household with a problem gambler. This is important to be aware of because:
Research has documented a wide-range of damage experience by families of problem gamblers. This ranges from severe financial problems, through emotional and relationship problems, to physical and psychological abuse. As Abbott, Cramer,and Sherrets (1995) stated; "A compulsive gambler can devastate the family system adversely affecting the marriage, parent-child relationships and the psychological development of children."
This calculation does not include families impacted in communities outside of Plainville, despite the fact that the negative effects of gambling addiction are felt some 50 miles from a gambling facility. The same report also indicated proximity to a gambling facility would increase exposure to gambling advertisements - a strong risk factor in involved in youth gambling.
Another area of concern is the potential impact of increased gambling advertisement that accompanies gambling expansion. The powerful impact of advertising on children and adolescents has been examined in several public health domains, including alcohol, tobacco, and food consumption but very little attention has been given to the impact of gambling advertising on youth.
From this limited literature base some important observations are emerging. In one study that explored this issue, focus group research with adolescents demonstrated that gambling advertisements were viewed as attractive and that younger people are more likely to remember advertisements compared to individuals of other ages.
Advertisements tend to focus on the fun, entertainment, and possibility of "winning big" with no mention of the potential consequences of gambling. Adolescents report that these advertisements portray gambling as a rewarding and enriching activity that leads to a happier lifestyle.
In a different study, the investigators reviewed existing studies on youth and gambling marketing in addition to examining the larger public health literature on marketing's impact on youth and concluded that the presence of gambling advertisements is a strong risk factor for youth gambling involvement.
The report speculates that direct exposure to the gambling facilty may also impact young people. Today's casino and slots parlors often market themselves as "family-friendly", and offer child-enticeing attractions such as waterparks and arcades in order to bring more adults through the door to gamble - because this where they actually make their profits.
Related to the impact of advertising, there is speculation that a casino or large gaming venue within a community would impact youth by virtue of increased direct exposure to gambling venues. For example, some casinos and other gaming venues market to families and creating enticements for family outings such as offering arcade rooms, children's play areas, and restaurant deals. Parents taking their children to gaming venues may be inadvertently providing messages to their children that gambling is a parentally acceptable and harmless activity.
Young people are viewed as the future of casino gambling
Why Casinos Matter prepared by The Coucil on Casinos, an independent, nonpartisan group of scholars and leaders, warns that the gambling industry is planning for it's future - adapting to target a younger audience - our kids.
A recent American Gaming Association survey of casino visitors ages 21- 35 found that young people had the highest rate of casino visitation and the greatest level of acceptance of casino gambling among all casino visitors. Nearly 4 out of 10 (39 percent) had gone to a casino in the past year, and 9 out of 10 agreed that casino gambling was acceptable for themselves and others. Machine gambling was ranked as the most popular game among young adults. Frank Fahrenkopf of the American Gaming Association highlighted this news in a 2013 industry report, stating that young people are "the very people with whom the future of our business lies."
That future is not far off. More than any earlier generation, today's young people are technologically primed for gambling. From an early age, kids learn to play games by tapping buttons and tracking images on screens. They spend money with a swipe of a debit card. They play video games. They live on social media. For these reasons, young people are a soft target for Internet gambling—the next frontier for legalized gambling.
The first national U.S. survey of gambling among adolescents and young adults found that gambling among youth is widespread. It estimates that three-quarters of a million young people ages 14-21 are already problem gamblers.
They can't stop it
Despite "cutting-edge facial recognition software and surveillance equipment so sophisticated it can peer into a woman's purse" gambling operators can't seem to stop kids from getting in.
The president of "Pennsylvania's second-most lucrative casino" admits he can't keep underage gamblers out and wants to revoke driving licences from underage gamblers who get into his casino. Meanwhile legislators from gambling states across the country are demanding young people pay higher fines and serve jail time.
---
By Craig Smith
TribLive, November 4, 2013
Children as young as 14 are sneaking into casinos to try their luck at a roulette wheel or slot machine — a costly problem for Pennsylvania gaming operators who are lobbying for tougher penalties for underage gamblers.
Robert DeSalvio, president of the Sands Casino-Resort in Bethlehem, said the
punishment for anyone younger than 21 who attempts to gamble in a casino should act as a deterrent.
Underage gamblers receive a citation and fine of as much as $1,000, but DeSalvio wants to take away their driver's licenses for a year.
"We feel so strongly about it," said Sands spokeswoman Julia Corwin. "We want to do everything in our power to end underage gambling in the casinos."
Doug Harbach, spokesman for the state Gaming Control Board, said underage gambling is a "pretty big issue" at the state's 12 casinos. Since 2008, the board has fined casinos more than $1.6 million for 127 incidents of underage gambling, records show. The incidents included children as young as 14 caught playing slot machines.
At board meetings, members routinely vote to add underage wagerers to the agency's "involuntary exclusion list" of people who are banned from the casinos.
Casinos use cutting-edge facial recognition software and surveillance equipment so sophisticated it can peer into a woman's purse. They check IDs, but offenders still slip through.
Pittsburgh attorney Stuart Kaplan, who has worked on various gaming-related matters, said tighter security at the front door — including scanning IDs to get background information — would be the best deterrent.
"The typical kid just wants to get in … they don't believe they're going to get caught," he said.
A COSTLY PROBLEM
When casinos catch underage gamblers, the law requires the business to report the incident to the gaming board.
Sometimes, young gamblers aren't caught until they've wagered.
That was the case when a 20-year-old from New York won an undisclosed jackpot on a Sands slot machine in August. He was forced to forfeit his winnings when officials checking his ID for tax purposes realized his photo did not match his appearance.
Sands has been fined $220,000 since 2008 for incidents of underage gaming, according to state records.
The state fined Rivers Casino on the North Shore $246,000 between 2010, when it opened, and 2012, records show. The Meadows Racetrack and Casino in North Strabane has been fined $80,000 since 2008, according to records.
The Lady Luck Casino at Nemacolin Woodlands Resort in Fayette County operates a little differently. Because of the type of gaming license it holds, it is required to limit casino access to resort hotel guests, membership holders and patrons of resort amenities.
There have been no infractions there.
"We are confident that we do everything in our power to control access to our floor," spokeswoman Jill Alexander said.
Meadows officials say they've stepped up their campaign against young bettors.
"The Meadows has fostered an increased level of awareness of underage gambling by training our security guards and staff, and educating our guests," said Sean Sullivan, vice president and general manager at the Meadows. He didn't offer further details.
"We take this matter very seriously and support the gaming board in every effort to prevent underage gambling," said Craig Clark, general manager of Rivers, offering few specifics in an emailed statement.
TESTING THE BOUNDARIES
Experts say that in recent years, young people swapped gambling for buying cigarettes or alcohol as a rite of passage.
They say it can begin innocently when a youngster goes with a parent or grandparent to a weekly bingo game. As they get older, the child might receive a scratch-off lottery ticket for a birthday. In their teens, they feel the lure of bigger gambling opportunities.
"We are an actively gambling society," said Jody Bechtold of Mt. Lebanon, a social worker and nationally recognized gambling counselor. "There are not many messages that say, 'This is bad for you.' "
Teenage gambling is the fastest-growing addiction today, said Jim Pappas of the Council on Compulsive Gambling in Pennsylvania.
"They see an opportunity — just as they see with underage drinking — to see if they can do it," Pappas said.
The gambling rate among teens is climbing, said Karen Bennett, human services administrator for Greene County, where a survey showed that 14.1 percent of sixth-graders said they gambled for money in 2011, up from 9.9 percent in 2009. Statewide, 15.3 percent of students in grades 6 to 12 placed bets for money in 2011, down from 17.5 percent in 2009.
BIGGER 'HAMMER' NEEDED
Only state legislators can change the penalties for underage gambling, and some have tried, including state Rep. Paul Costa, D-Turtle Creek, whose 2011 bill to increase the penalties never gained momentum.
Costa wanted first-time offenders to face a summary charge carrying a fine of as much as $2,000, or a $5,000 fine for repeat offenders. He is considering whether he should reintroduce the measure
.
In New Jersey, young bettors can face a fine of as much as $1,000 and a six-month driver's license suspension. In Nevada and Ohio, underage gaming carries a $1,000 fine and up to six months in jail.
Pennsylvania needs a bigger "hammer" when it comes to underage gaming violations, said Michael D. Sklar, an Atlantic City attorney who has appeared before the gaming control board on underage gambling issues.
"In practicality, most municipal courts give a slap on the wrist," he said. "If I'm a kid, is that really going to be a disincentive?"
---
By Matt Assad
The Morning Call, October 15, 2013
"It's a technology arms race and the fakes are getting better," DeSalvio said. "I think for a first offense, a person should lose their license for a year. I think that would be an excellent deterrent."
Now, violators face criminal charges of underage gambling and providing false identification to law enforcement. Both misdemeanors carry little more than a fine.
"I know we've had to pay our penalties in the form of fines," DeSalvio said. "But I'm frustrated that our security staff has to constantly keep up with fraudulent IDs, fake IDs and IDs from brothers, nephews and cousins."